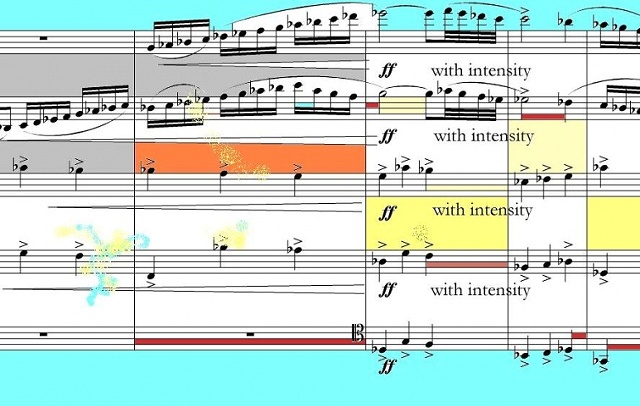 Dr. Hamilton enjoys a wide variety of activities and interests as a composer, recitalist on the Organ, Lute and Harpsichord, as a conductor, and continuo player on Harpsichord, Lute and Theorbo. He often includes improvisations in concerts.
As a composer, over 100 of his works are in publication by Morning Star, Augsburg Fortress, Cantica Nova, WLP, Concordia, Paraclete Press, Sheet Music Plus, and Lorenz, and are presented internationally in concert halls and churches, schools and airports. Breath of the Spirit (an evening-length work for flute and organ, with narrators, written with Poet Kenneth Gaertner) was commissioned by Marilyn Mason and premiered by her with the flutist Donald Fishel in the Paris Festival Toussant at the Cathedral of Notre Dame de Paris, and has been performed over twenty times in the U.S and Europe. Gregory was commissioned to compose The Churches' One Foundation for the Archdiocesan choir and orchestra for the dedication of the Cathedral of the Sacred Heart in Houston. Other recent works premiered include Concerto for Cello and Orchestra (Diane Winder and the Ypsilanti Symphony), Five Psalm Pictures, Rosary (Premiere -St. Johannes church, Amsterdam) and Fantasy Variations on a Theme of Schubert for string trio and flute, Hymn of Peace for Cello and Piano (cellist Cellist Mirel Iancvici; professor of cello at the Conseratoriaum, Utrecht) and several works for Houston virtuoso organist Jackson Osborn. His organ works have been played and recorded by many organists, including Carson Cooman, Max Tenney and Kevin Boyer. Other recent commissions include works for harpsichordist Scott Hyslop, and Recorder player Jody Miller.
Gregory Hamilton attended Baldwin-Wallace University (B.MUS) The Royal College of Music, London, (M.Mus, A.R.C.M.) and The University of Michigan, (MA Musicology), (DMA, Sacred Music) where he was a scholarship student of Dr. Marilyn Mason. In Continuo, Lute and Early Music, he was a student of Nigel North and Jacob Lindberg at the RCM and Guildhall (London).
Gregory has researched the works of Dom Paul Benoit, (1895-1976) the French composer-organist and has performed many of his works in the U.S. and abroad, including research at Benoit's monastery, St. Mark and St. Maur in Clervaulx, Luxembourg. With Dr. Hamilton's recent CD releases of Benoit's music on RosaMystica recordings, he is enjoying the welcome upsurge in interest in the works of Benoit.
Dr. Hamilton's music has been featured in many radio broadcasts, including the BBC, WCLV, WFNR,the NPR show Pipedreams, and was interviewed on "Notes from Above" (Ave Maria Radio)
Dr. Hamilton has taught performance and interpretation of Gregorian Chant for many years and was a student of Fr. Columba Kelly and Fr. Ralph March.
As a continuo and chamber music performer, he performs with many groups, such as The Orchestra of New Spain (including a 2016 tour of Bolivia,) Apollo's Fire, The Newberry Consort, Ars Lyrica Houston, The Atlanta Baroque Orchestra, Bach Arising Savannah, The York Early Music Festival,(Where he was assistant/accompianist for Anthony Rooley) Twin Cities Early Music, Arizona Baroque, Glimmerglass Opera, Amythyst Baroque, and Ensemble Europa, providing continuo work on organ, theorbo, lute and harpsichord.
Three recordings on the label RosaMystica feature Hamilton:
Illuminations: Chamber Music of Gregory Hamilton
www.amazon.com/dp/B0036IB57A/ref=mp_s_a…
Organ Works of Dom Paul Benoit Vol. 1.
www.amazon.com/dp/B07P3GKXQS/ref=mp_s_a…
Hymns
www.amazon.com/dp/B082SFTBXS/ref=mp_s_a…
Dr. Hamilton was faculty and Director of Sacred Music at Holy Trinity Seminary (University of Dallas), and is currently Director of Music at St. Joseph Church (Basilica) in Macon Ga.
YouTube channel:
Ghmus7