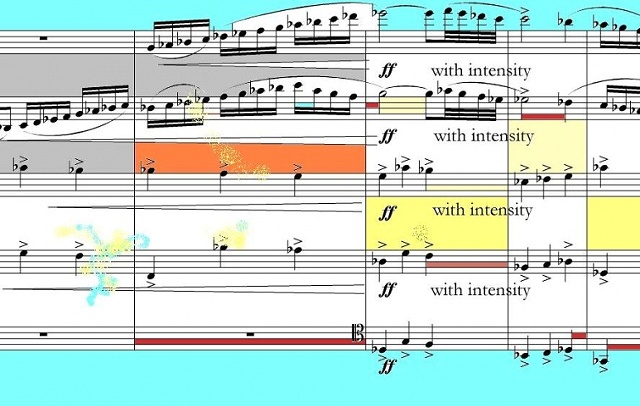 Dr. Gregory Hamilton is a widely published composer and accomplished performer. His compositions include works for organ, piano, choir, flute, cello, and orchestra. An active conductor, Dr. Hamilton also performs extensively as a soloist and accompanist on the organ, piano, harpsichord. He has also performed regularly on the keyboard, theorbo and lute with the Orchestra of New Spain.
With over 100 works in print, Dr. Hamilton's music is available at numerous publishers including Mornigstar, Cantica Nova, Augsburg Fortress, Concordia, Lorenz, World Library Press and SheetMusicPlus. His works have also been featured on the NPR show Pipedreams and have frequently been published in The Organist and The Sacred Organ Journal. Dr. Hamilton is available to write works on commission, and he has written music for various venues including orchestras, churches, and theatre. His work has been in performed in concert halls, festivals, schools, churches and airports throughout the U.S. and abroad. His music can be found on CD and at Amazon and Youtube.
Significant works include:
Breath of the Spirit ~ a concert-length work for flute and organ with narrator (text by poet Kenneth Gaertner). Featured in the Paris Festival Toussant at the Cathedral of Notre Dame de Paris, the work has also been performed at the Church of St. Augustine in Paris, as well as Spain, Portugal, Brussles, Belgium, Vienna, and throughout the USA.
The Churches' One Foundation ~ written for full orchestra and festival choir for the dedication of the Cathedral of the Sacred Heart in Houston, Dr. Hamilton conducted the premiere in national broadcast.
Concerto For Cello and Orchestra ~ performed by Diane Winder and the Ypsilanti Symphony in 2006
Five Psalm Pictures ~ two sets of pieces for solo organ
Rosary ~ performed at St. Johannes Church, Amsterdam
Fantasy Variations on a Theme of Schubert ~ for string trio and flute
Murder in the Cathedral (Ave Maria University) ~ incidental music score
Hymn of Peace for Cello and Piano, premiered by Dr. Diane Winder
Ave Verum for SATB, string quartet and oboe (Sheet Music Press)
Other works include: Hommage to Feldman for Organ, Impasto - Quartet for Piano, Violin, Viola and Cello.
As an accomplished organist, Dr. Hamilton is an authority on the works of the French composer and organist Dom Paul Benoit (1895-1976), and he has performed many of Benoit's works in the U.S. and abroad. Vol. 1 of Organ works of Benoit has been released on RosaMystica Records.
He is an active recitalist, performing internationally, in such venues as The National Basilica in Washington, The Detroit Institute of the Arts, and the Cathedral of Our Lady of the Angels in Los Angeles. He tours widely with chamber music groups such as The Orchestra of New Spain, including a recent tour of Bolivia.
Dr. Hamilton earned a Bachelor of Instrumental Music in Guitar from Baldwin Wallace College. He holds a Master of Music in Performance Studies (Lute & Musicology) and an ARCM in Lute from Royal College of Music in London, England. He earned his Master of Music in Musicology and his Doctorate in Organ and Church Music at the University of Michigan with Marilyn Mason. Dr Hamilton's studies included composition with Dr Loris Chobanian and conducting with John Robinson and Originally from Michigan, he is currently on faculty at Holy Trinity Seminary in Texas.